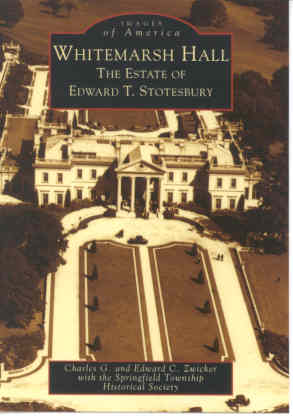 Whitemarsh Hall - The Estate of Edward T. Stotesbury
"Whitemarsh Hall", known as the "Versailles of America", was one of the largest and most exquisite estates in North America. Edward Townsend Stotesbury commissioned renowned architect Horace Trumbauer to build the 147-room mansion in 1916 on 300-acres just outside of Philadelphia, Pennsylvania. Stotesbury made his money as a financier and senior partner in Drexel & Company and J.P. Morgan & Company, and was one of the wealthiest Philadelphian's in the early part of the 20th century. He lived a relatively conservative lifestyle until his second wife, Lucretia "Eva" Roberts Cromwell, showed him how to spend his wealth. "Whitemarsh Hall", which took five years to build at an estimated cost of $10 million with all the furnishings, was part of his wedding present to her.
This book will take you through "Whitemarsh Hall's" construction, its heyday in the 1920's, the multiple impacts of the Depression, Stotesbury's death in 1938, and subsequent industrial and private ownership over the next four decades, culminating in its eventual submission to decay, vandalism, and the wrecking ball in 1980. A final chapter portrays a residential development afterlife and the few remaining artifacts from a Gilded Age when men like Edward T. Stotesbury built extravagant monuments to reflect their wealth and social position.

Price $19.99, ($17.99 - STHS Friends)
Shipping/Handling for MAIL ORDERS
&nbsp &nbsp &nbsp &nbsp &nbsp &nbsp &nbsp &nbsp &nbsp &nbsp &nbsp $5 for first book, $4 each additional book
(see Purchase Information below)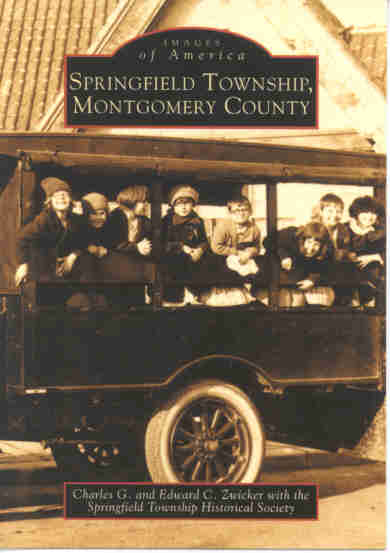 Springfield Township, Montgomery County
Springfield Township, Montgomery County, adjoins the city of Philadelphia on its northern border. The township's six-plus square miles, originally established as "Penn's Manor of Springfield", was a gift from William Penn to his wife, Gulielma Maria Springett, c. 1681. This historic township was home to a major stagecoach line and its associated taverns and inns, considerable activity during the Revolutionary War, summertime residences of Philadelphia's wealthy, and subsequent post-World War II development as a burgeoning community just over the Philadelphia border.
Springfield Township's rich history is pictorially represented with a number of previously unpublished photographs from the township historical society, and wonderful private collections. In these pages, travel through the early colonial and farming settlements of the township's original settlers, the turbulence of the Revolutionary War, the arrival of the iron horse, the excitement of White City Amusement Park, the rise and fall of the great mansions and estates, and the explosion of new development as city residents and businesses moved out to the suburbs.

Price $19.99, ($17.99 - STHS Friends)
Shipping/Handling for MAIL ORDERS
&nbsp &nbsp &nbsp &nbsp &nbsp &nbsp &nbsp &nbsp &nbsp &nbsp &nbsp $5 for first book, $4 each additional book
(see Purchase Information below)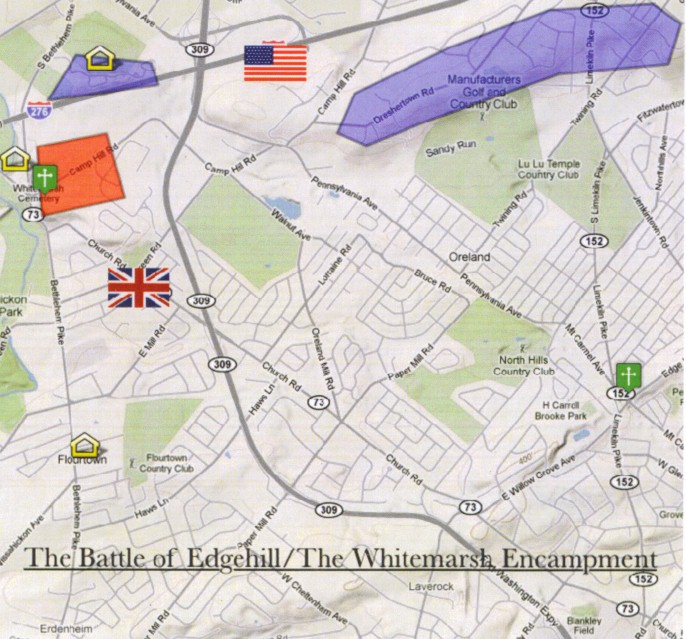 Battle of Edge Hill / Whitemarsh Encampment Audio Tour CD -
This CD, created by Mrs. Peggy Zehner's 2009-2010 Advanced Placement US History Class at Springfield Township High School, narrates the story of the Battle of Edgehill, also known as the Whitemarsh Encampment, fought from Dec. 5-8, 1777, in Springfield, Abington, and Whitemarsh townships. The story, told in skits with sound effects and period music, is meant to be played in a car and will direct you to each location as well as tell you what happened there.

Price $10 each
Shipping/Handling for MAIL ORDERS &nbsp &nbsp $3 for first CD, $1 each additional CD
(see Purchase Information below)